About
My name is Joanna.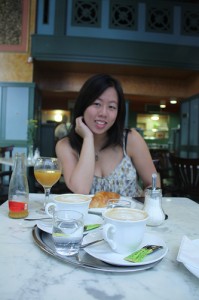 Who am I?
I am Taiwanese-American.
I am a marketing professional.
I am 25 years old.
I am a Midwestern transplant.
I am a woman.
I am a wannabe New Yorker.
I am a writer.
I am friendly.
I am an avid book lover.
I am obsessed with social media.
I am energetic.
I am a foodie.
I am hard working.
I am a geek/nerd/dork.
Would you like to read more about me?